BBQ BECKY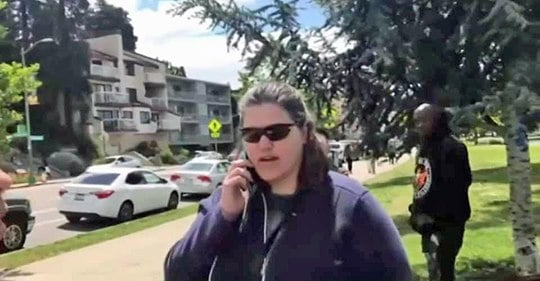 SPOTLIGHT:
Linda Kerr
I will most definitely implement your "NNS" suggestions to my family, my peers, and the community at large.
Shae James
I applaud you as a positive force of a brilliant man Mr. Ed Howard. It's a remarkable life you've lived an living! I'm pleased in processing the history of your stories & of West Oakland's History of Stories! This is ever so needed! Absolutely welcomed…The NO Negative Speak movement, blessings abound for the masses!
Black Oakland has shown the world how we operate in our positive way at Lake Merritt by creating our own Natural Positive Black Culture and Business space in Oakland and the Black Elders Representative was their supporting "No Negative Speak" with each other movement that has grown all over Oakland.
See the NBC news link dated Oct. 29, 2019 below showing how we Elders along with Onsaya Abrams, Kenzie Smith, Reisa Jaffe and me (Ed Howard) handled our business in this news clip. https://www.nbcbayarea.com/…/BBQ-Becky-Anniversary
'BBQ Becky' Anniversary Cookout Held at Lake Merritt in Oakland
<p>Dozens of people gathered at Oakland's Lake Merritt on Sunday to mark the anniversary of the so-called "Barbe…
The statement below is what West Oakland Stories Positive Movement Org. is representing before, during and after the "BBQ BECKY" incident.
Black Oakland sometimes when you are doing great things you are not aware of it yourself. We, Oakland Black Elders, are taking the time to positively bless you. Take the Oakland BBQ BECKY situation, you didn't trip you just smoothly, intelligently, and positively went to Lake Merritt and made it into a beautiful Black "NO NEGATIVE SPEAK" (NNS) with each other and a Culture and Black entrepreneur experience for not only Black Oakland but all Oaklanders.
We, Elders, are blessing Black Oakland because we know who you are. You have always been able to show your leadership. Black people all over the country and others are looking up to you. In the news clip above notice the "NNS" positive way Onsaya Abrams, Kenzie Smith, Reisa Jaffe and I (Ed Howard) handled our business. Keep on showing the "NNS' with each other that you demonstrated in this NBC news clip
The Elders are showing you by example above what "NNS' with each other and being positive with each other will do to free us to be who we really are.
Now is the time to SHARE, SHARE, SHARE this Post.
Copyright © 2020, West Oakland Stories Positive Feeling Movement Org.